Fun, tasty & interactive for large groups!
Cookie Dough Flavors - chocolate chip, snickerdoodle, sugar & peanut butter
Toppings - warm peanut butter, salted caramel, hot fudge, sprinkles, cookie crumbs, warm apple pie filling, pecans, candies, potato chips, chocolate chips and marshmallows.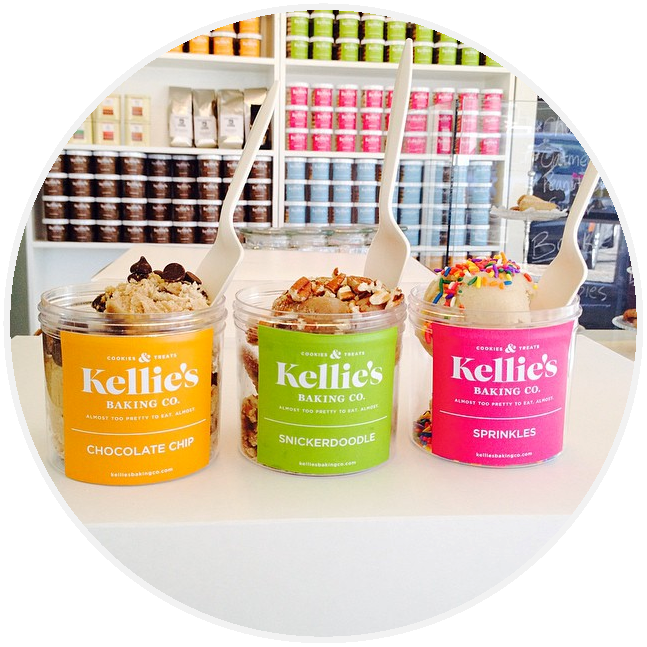 Need Branding? Add custom logo stickers to the sundae bowls and stamp your logo on our wooden spoons!
Bakery: 512.336.7300
Kellie's Mobile: 512.826.4294